Become an engineer
University
After completing your A-Levels, T-levels, IB, Highers, BTEC Level 3 or equivalent, you may decide to go on to study engineering at university.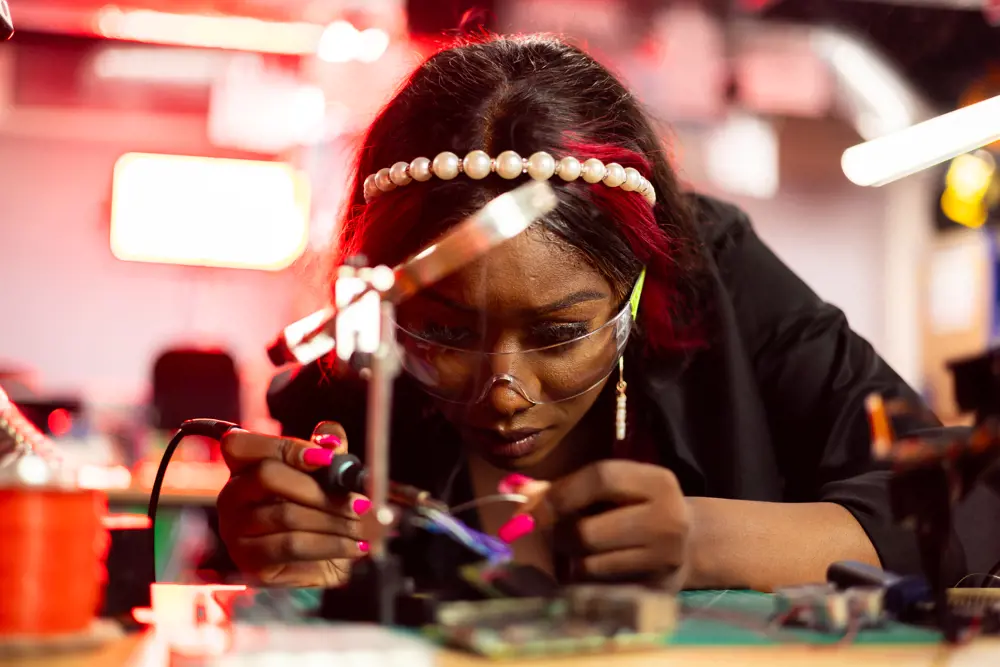 Should you complete an engineering degree?
After completing your A Levels, T levels, IB, Highers, BTEC Level 3 or equivalent, you may decide to go on to study engineering at university. 
Getting a degree at university could be for you if:
You'd like to move away from home, become more independent and balance studying with socialising
You'd like the option of a paid placement year to gain real experience and skills before going in to work
Which engineering degree is for me?
There are a variety of degrees to choose from. Universities offer Foundation degrees, Bachelor of Science (BSc) or Bachelor of Engineering (BEng), Master of Science (MSc) and Master of Engineering (MEng). Some degrees are offered with a year in industry or abroad.
Universities offer degrees in general engineering, as well as in specific engineering areas. Specific areas include civil, electrical, chemical, mechanical and many others. These provide the specialist knowledge relevant to that field.
Specialist engineering institutes such as the New Model Institute for Technology & Engineering (NMITE), The Engineering and Design Institute (TEDI) and the Dyson Institute of Engineering + Technology offer their own degree courses.
Foundation year
Some universities offer a foundation year for those wishing to do a degree but do not have the entry requirement grades. This is different to a foundation degree.
Foundation degree
Usually involves studying for two years
Involves work-based learning/ Higher Apprenticeship
Provides solid training in a particular field of engineering for careers in that sector
BEng/BSc
Usually involves studying for three years (four in Scotland)
Provides solid training in general engineering or a particular field of engineering for careers in that sector
Options may include a year abroad, a year in industry, or a foundation year if you need to get up to speed with entry requirements
MEng
Usually involves studying for four years (five in Scotland)
Provides a more in-depth study than a BEng/BSc and usually involves a final year research project
Provides a good basis for a specialised engineering career or PhD/Engineering Doctorate (EngD)
Accredited degrees
Many engineering degree programmes are accredited by the Engineering Council – this means they meet the standards set out by the engineering profession. Visit the Engineering Council's website to search for accredited degree programmes.
Engineering industrial placement year 
Many universities offer a degree course with an industrial placement year in a relevant industry, also known as a sandwich course.
This type of course takes a year longer to complete than a standard degree course. When you go on your placement depends on your course but for most 4 year sandwich degree courses you will spend the first two years studying at university, spend your third year in your industrial placement, then return to university in your fourth year to complete your degree course.
Engineering with industrial experience
Allows you to apply your learning and practice/improve your skills in a real work environment
Gives you the opportunity to see if a career in that field is right for you
May allow you to earn while you learn
Helps establish useful links with potential future employers
Enhances your CV – helpful for recent graduates
Engineering with a year abroad
Some university degrees offer a year studying overseas at an affiliate university partner. Your first and final years of the degree are the same as a regular degree. One of the other years will be spent studying at the overseas university. Students often value the experience of living and working in an environment very different from home, as well as the contacts and friends they make.
Find out more
UCAS accept university degree applications. The entry requirements are provided for each course. Visit their website to find out what engineering degree course suits you!