Learn about careers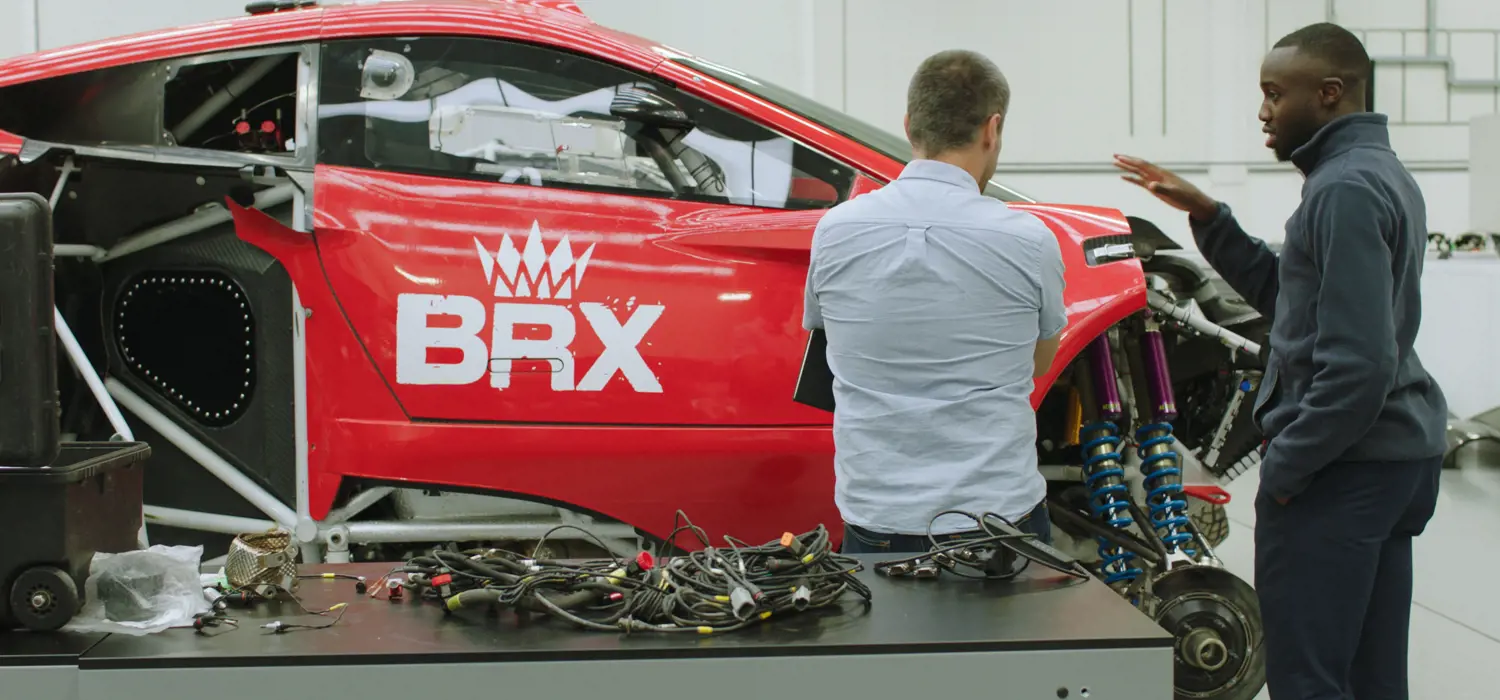 Performance engineer
Performance engineers work within motorsport racing teams to ensure the car is set up to the driver's liking and is performing to the best of it's ability.
What is performance engineering?
Performance engineers work with team to make the car achieve the best possible performance on track.
What do they do before, during and after a race?
Before a race, they meet with other departments such as aerodynamics, vehicle dynamics and tyres, analysing information to create the perfect starting set-up for that event.
While the car is on track, a performance engineer will analyse data to monitor performance and conduct safety checks. They'll check things like the tyre pressures, suspension, ride height, and recommend changes to make on the next run.
After the race, the performance engineer will analyse the data and work with the driver to discover what the team need to do to help the driver go faster.
What other types of engineers work within a racing team?
There are around 15 to 20 engineers at the race track - only a few people work trackside!
Generally there are five key engineers for each car - race engineer, performance engineer, controls engineer, engine performance engineer and engine systems engineer.
Factfile
Starting salary (graduate):

£25,000-£30,000 a year

Desirable skills:

Quick thinking, passion for racing, communication and problem-solving

Useful experience:

Racing/karting any vehicle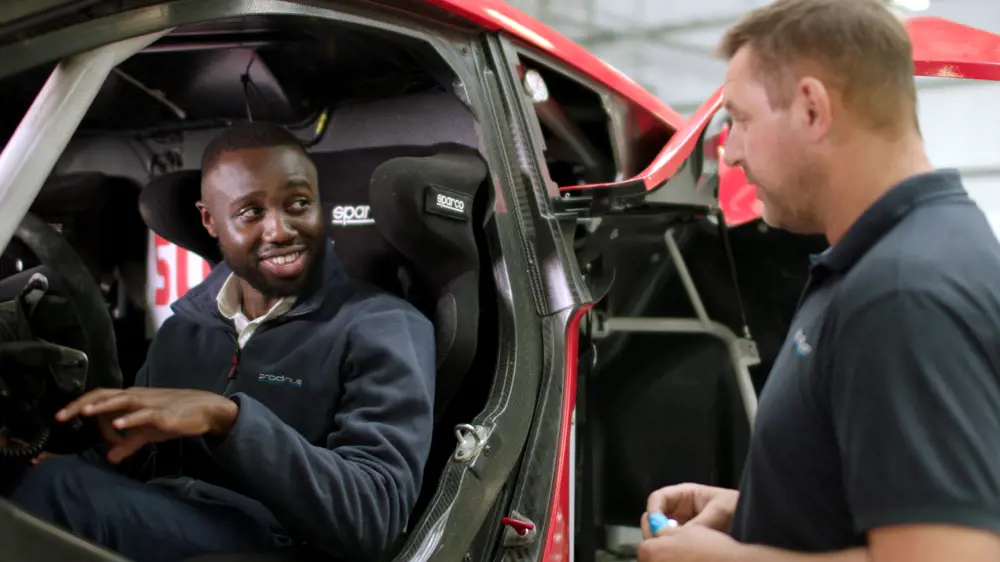 Working life
Where does a performance engineer work?
Lots of places!
Trackside - Many performance engineers attend all the races and test events with the team.
Factory - They may also work at the 'factory' or headquarters, in workshops/laboratories testing car set-ups. Here, they'll prepare the set-up, make decisions on things like suspension set-up and choose tyres. They will also get documents ready for the upcoming race weekend.
At the race - They will spend a few days with the mechanics, getting the car ready for the race. During the race it can be a high pressure environment.
Remotely - After the race they fly home and the following week they'll analyse data from the race and make changes to the car set-up so that the car can perform better next race.
What does a day at work look like for a performance engineer?
No two days are the same for performance engineers, they tend not to work 9am-5pm, some work shift work and many frequently travel across the world to the races
How much could I earn as a performance engineer?
Starting salary (graduate): £25,000-£30,000 a year
Junior engineers: £45,000-£65,000 a year
Senior engineers: £70,000-£115,000 a year
Chief engineers: £175,000+ a year

The future
How can I get work experience?
Many racing teams have scheme for University graduates and placement positions where students can get experience in a wide range of teams, see if your place of study has a team you could join. 
Where could this job take me?
You could be promoted into a 'race engineer' role where you could be looking after the whole car's performance.
You could move into senior management such as department head of chief aerodynamicist.
You could move racing teams or disciplines, for example, from Formula 1 to Formula E!
Become a performance engineer
What qualifications do I need?
You'll need a degree or equivalent in mechanical or automotive engineering. 
During your studies you'll get experience with vehicle dynamics or mathematical modelling, using software such as MATLAB (Matrix Laboratory) or SimPack.
Work experience
Consider a motor sport-related work placement as part of your degree, join a local racing or karting team, or see if you can become a marshal at a race to gain insight into the skills and knowledge needed.
Other opportunities
Racing For All - If you have less than a year's experience in the motorsport industry, apply for this scheme to get hands-on experience and learn what it takes to be part of a professional race team.
Girls on Track - Find out if a motorsport career is for you by attending a free school event, or seek advice from the free online community and access monthly virtual events with leaders in motorsport.